Whether directly on the salesfloor or virtually – the phygital showroom concept by MobiMedia and Quintet24 enables comprehensive networking for manufacturers and retailers: agility and flexibility hugely enhance the scope of action.
MobiMedia Private Lab – In our own FutureLab
We are now able to simulate practical situations more effectively and better work out digital order potential – the new MobiMedia facilities are ideal for both physical and digital. Key question: how can the MobiMedia tools work together in an optimal and hybrid way? What will the ordering of tomorrow look like? Not only 3D – the metaverse will also play a major role. At our in-house phygital showroom, we can display a wide range of different scenarios.
Reinhold Wawrzynek, CEO MobiMediaGroup:
"We are proud to be able to sustainably present the customer journey and brand experience of our digital order management at our new company building. The hybrid order discussion process is displayed live and unplugged, so to speak. Some of our customers and partners were delighted to see this in person.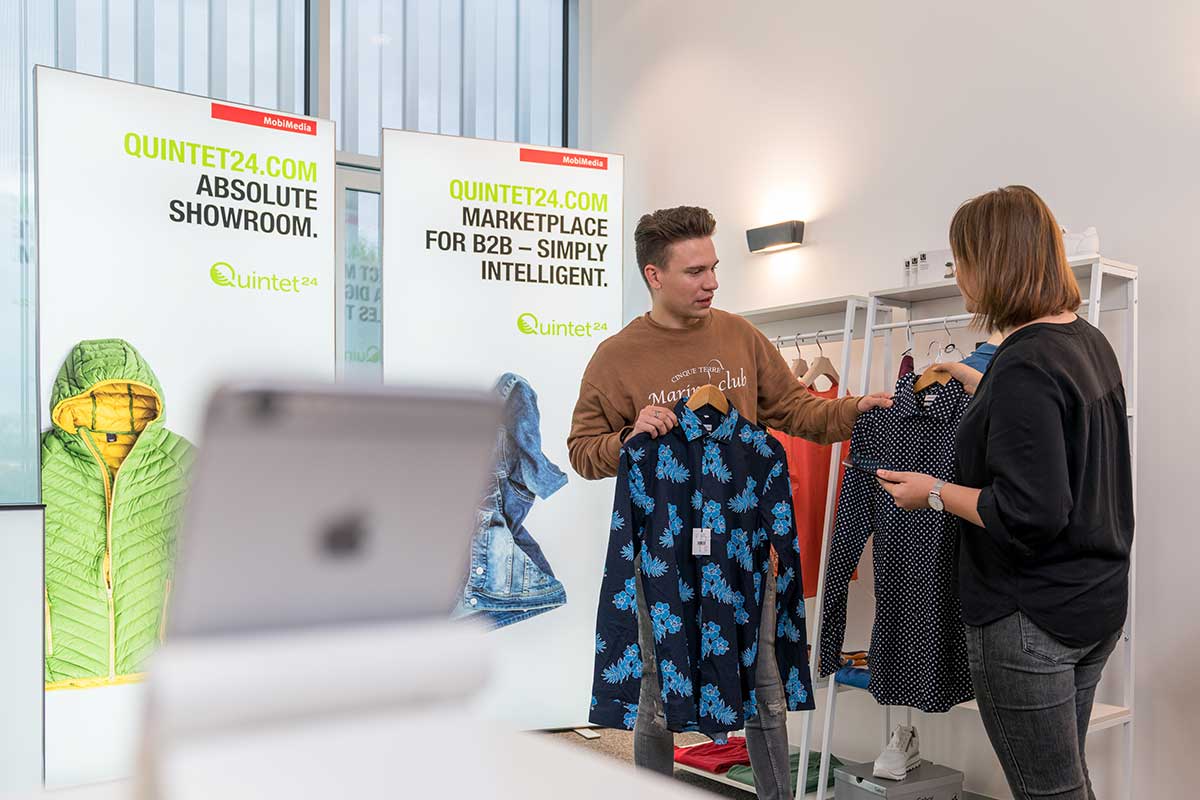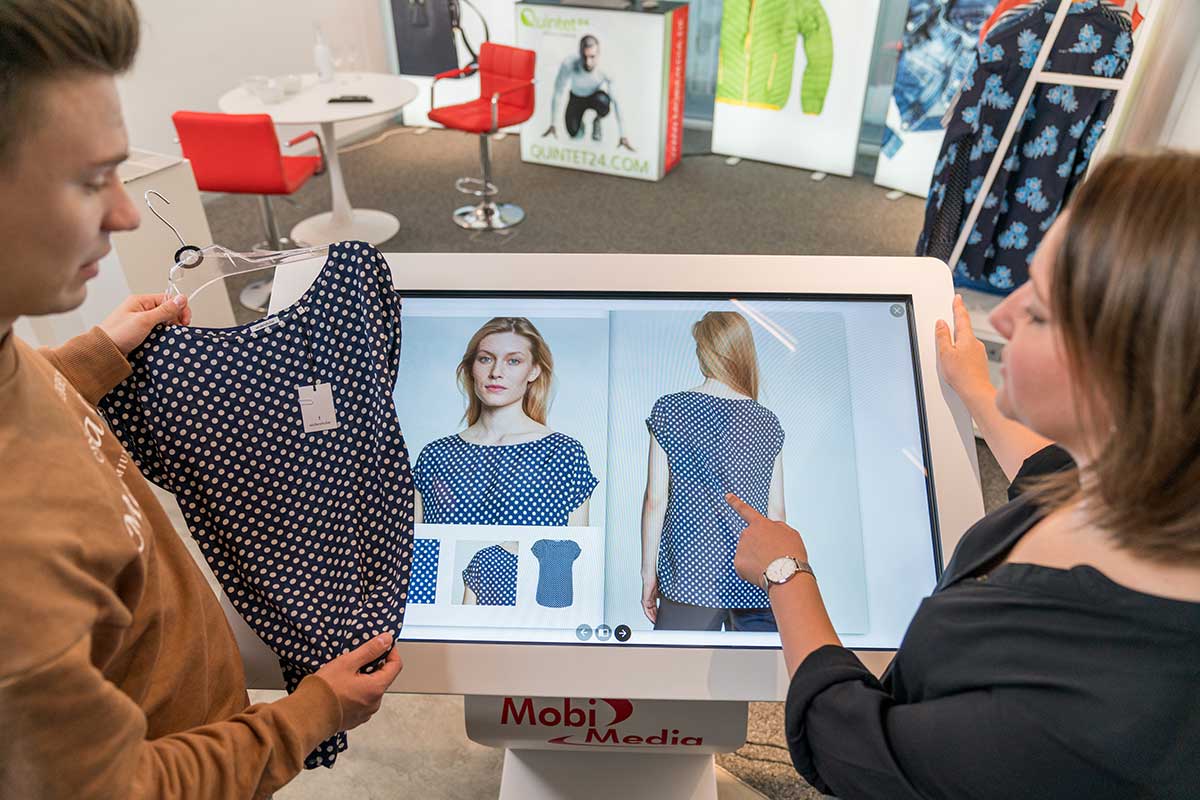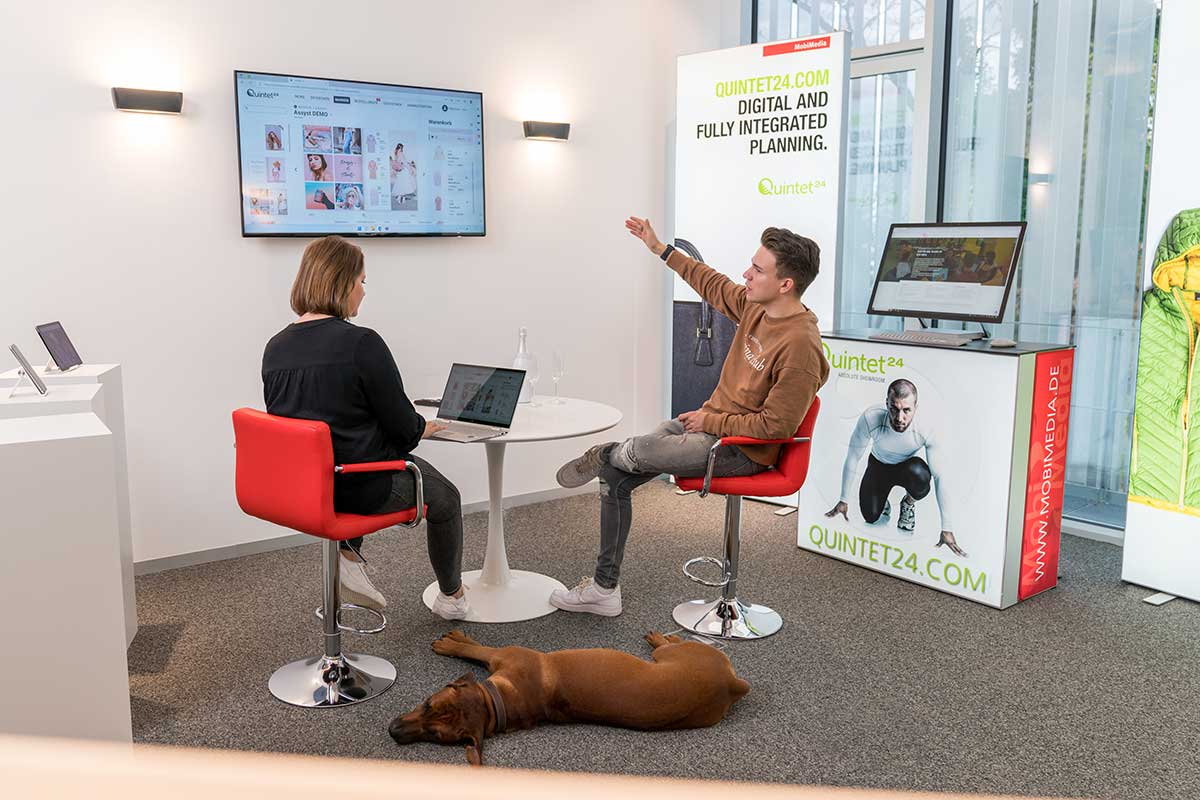 From the point of view of brands and their sales and marketing teams, as well as from the perspective of individual retailers:
Working with intelligent workbooks for brand representatives, for retailers during order negotiations or afterwards at the POS. For example, providing and writing individual order proposals, launching quick promotions and pushing flash programmes and capsules.
Which marketing materials can I assign to my order? How and where? And how can I optimally integrate this promotion at the POS from a retailer's perspective or use it in sales conversations? Without extra effort or expense, of course.
How do I manage my physical orders in the showroom or online purchasing negotiations or both? Multimedia shows can be integrated as well as running through placement routines in reorders.
And with mobile apps for retailers so that the latest products can be quickly accessed at the POS – complemented by their orders in the digital or physical showroom. At the same time, they can also use the platform to work virtually with partners and brands around the world.
The contents of the digital presentation perfectly complement individual order negotiations.
Different virtual and phygital concepts can be optimised in terms of their practicability to keep things customised and personal.
Here in the video we have only shown excerpts. We would be happy to provide you with the entire video – just send us an email!
We are looking forward to your feedback!
Wir freuen uns auf Ihr Feedback!
Discover MobiMedia's strengths
84347 Pfarrkirchen
Dr.-Bachl-Straße 2
+49 8561 96160
info@
mobimedia.de