Your MobiMedia Team
Get in Touch!
Our customers enjoy perfect service and smart software solutions for optimal sales support.
We want you to be completely satisfied.
Anonymous phone loops and cold calls are anathema to us.
Our customers and we ourselves appreciate the personal contact from person to person.
Competent, sympathetic, solution-oriented.
The MobiMedia team is there for you.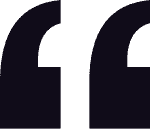 We look forward to the possibility of online ordering for pre-order programmes. This will save us considerable costs and help us always get up-to-date programmes.
Roman Pollozek, Adventure store Pollozek
We were convinced by the convenient interfaces and the high-quality visual support during our work.
Andreas Hauser, Margarete Steiff GmbH
The commitment to our goal of going digital, which we have already been consistently pursuing for some time, will be even more broadly positioned in the interest of our customers through the expansion with the Quintet24 tool.
Kai Moewes, Vertriebsleiter von RICOSTA
MobiMedia – always perfect service.
Jens Petri, Betty Barclay
Address
Dr.-Bachl-Straße 2
84347 Pfarrkirchen
Germany