Blog
News & Events
News from the fashion industry, news on digitization and about movers and shakers. Trends, opinions, new workshops and interesting topics. Do you have any suggestions? Let us know!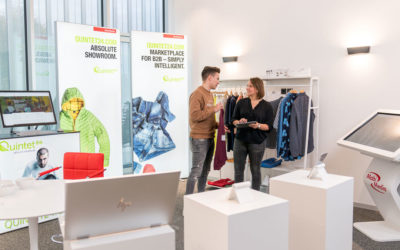 MobiMedia Private Lab: In our own FutureLab
we are now able to simulate practical situations more effectively and better work out digital order potential. What will the ordering of tomorrow look like? Not only 3D – the metaverse will also play a major role. At our in-house phygital showroom, we can display a wide range of different scenarios.
Here is your access to the demo!
Address
Dr.-Bachl-Straße 2
84347 Pfarrkirchen
Germany