Blog
News & Events
News from the fashion industry, news on digitization and about movers and shakers. Trends, opinions, new workshops and interesting topics. Do you have any suggestions? Let us know!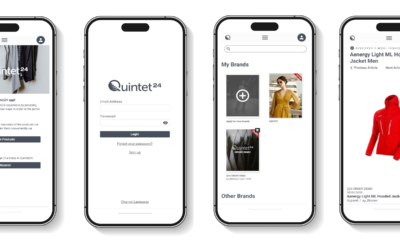 Quintet24-App in April 2023 Quintet24-App: Coming Soon...Quintet24 will soon be available as an app in the Playstore and AppStore. For more than a year, the Quintet24 team has been working behind the scenes to develop an app for Quintet24. In April, the time will...
Here is your access to the demo!
Address
Dr.-Bachl-Straße 2
84347 Pfarrkirchen
Germany