Digital trade fair with
innovation leaders
Intelligent teamwork for your success
In the spirit of our long-standing,
successful collaborations and partnerships
with world-class solution partners,
MobiMedia has created an ecosystem
that continues to grow and is founded on intelligent teamwork.
To become even stronger, we are constantly looking for new partners to become part of the ecosystem and allow our customers worldwide to benefit from the innovative opportunities.
The latest products are our digital trade fair on Quintet24 and our new planning tools.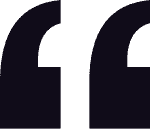 We look forward to the possibility of online ordering for the pre-order programmes. This will save us considerable costs and help us always get up-to-date programmes.
Roman Pollozek, Adventure store Pollozek
We were convinced by the convenient interfaces and the high-quality visual support during our work.
Andreas Hauser, Margarete Steiff GmbH
The commitment to our goal of going digital, which we have already been consistently pursuing for some time, will be even more broadly positioned in the interest of our customers through the expansion with the Quintet24 tool.
Kai Moewes, Vertriebsleiter von RICOSTA
MobiMedia – always perfect service.
Jens Petri, Betty Barclay
We have a very good partnership with the team at MobiMedia, especially when it comes to the speed at which we implemented the project. We have great trust, but we also set high standards.
Engelbert Fleischmann, Vice President IT & Digitalization der SCHIESSER AG
Your digital trade fair with individual digital showrooms
MobiMedia has strong partners for your success!
hachmeister + partner advises companies in the fashion and lifestyle sector from industry and trade. The focus is on strategy, processes and organisation – across all stages of the value chain. In order to keep its finger on the pulse of the industry, h+p relies on a unique data pool that allows the latest developments in structures and trends to be identified promptly.
hachmeister + partner
Real and digital, 3D instead of sewn samples: new cuts are tried out in 3D on medium-sized customer avatars and all variations are tested. Digitally, the sample collection comes to life. Background images, colours and fabrics show the collection world interactively. The data can be used in the digital chain for digital showrooms by MobiMedia and Quintet24.
ASSYST
The ECC ensures the implementation and establishment of electronic data interchange (EDI) standards in the market. More than 1,500 retailers with more than 7,000 branches as well as more than 400 manufacturers with more than 800 brands use the ECC for electronic data transfer in order to exploit existing rationalisation potentials in the processing of daily business transactions.
European-Clearing-Center
Meyle & Müller is one of the largest providers of media and IT services in the field of holistic marketing and product communication in Germany. The focus is on innovative solutions and services that make marketing processes faster, more efficient and simpler in the long term. More than 400 dedicated graphic and animation designers, photographers, media designers, 3D and 2D artists are working on it.
Meyle & Müller
4Dmagic is an expert in EnterSalement, combining hardware and software in an intelligent and efficient way. It can stream creative content to LED walls, touchscreens and monitors in real time to emotionalise the customer experience in retail. 4Dmagic provides a cost- and time-saving EnterSalement offer for its customers by simplifying the technology.
4Dmagic
Pranke makes EDI smart – EDI integration, data exchange, and EDI outsourcing. Pranke specialises in Electronic Data Interchange (EDI for short). With two decades of experience in the SME sector of the textile industry, their specialists can support you in optimising business processes and electronic communication. Our partner Pranke will enable you to achieve seamlessly integrated business processes with all your partners.
Pranke EDI Digitalisierung
You can access your demo here!
Address
Dr.-Bachl-Straße 2
84347 Pfarrkirchen
Germany