Your MobiMedia Team
Personal service for your success
Quintet24 is developed and operated
by the market leader for sales software
fashion and sports,
MobiMedia AG in Pfarrkirchen.
For more than 30 years, we at MobiMedia have always
offered the latest functional and technical solutions and
trends in the software market.
Our customers enjoy perfect service and smart software solutions for optimal sales support.
CREATIVE & PROFESSIONAL
We like it colourful! The more backgrounds and characters, the more exciting the perspectives.
The consequence: More surprising ideas, meaningful solutions, and better results for you.  We see ourselves as a young, highly motivated team that wants to make its mark in an uncomplicated way with professionalism and sportsmanship, rather than with the fit of its suits. We are an international team – and Bavaria is our home. Here are just a few of our now more than 40 employees. If you have a sound grounding in IT, then come and join us!
Michael
Application developer
Sabine
Head of back office & administration
Felix
Head of Organizational Development
Helmut
Application developer
Simon
Application developer
TheTong 
Application developer

Luba
Product Owner & Scrum Master
Reinhold, Hannes & Klaus 
Management
Andi
Application developer
Reinhold
COO & Project Management
Julia
Key Account Manager Export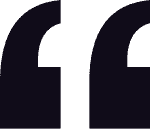 We look forward to the possibility of online ordering for pre-order programmes. This will save us considerable costs and help us always get up-to-date programmes.
Roman Pollozek, adventure store Pollozek
We were convinced by the convenient interfaces and the high-quality visual support during our work.
Andreas Hauser, Margarete Steiff GmbH
The commitment to our goal of going digital, which we have already been consistently pursuing for some time, will be even more broadly positioned in the interest of our customers through the expansion with the Quintet24 tool.
Kai Moewes, Vertriebsleiter von RICOSTA
MobiMedia – always perfect service.
Jens Petri, Betty Barclay
We have a very good partnership with the team at MobiMedia, especially when it comes to the speed at which we implemented the project. We have great trust, but we also set high standards.
Engelbert Fleischmann, Vice President IT & Digitalization der SCHIESSER AG
Curious? Get your demo access here!
Address
Dr.-Bachl-Straße 2
84347 Pfarrkirchen
Germany