QUINTET24 – YOUR BRAND PLATFORM.
MONTHLY THEMES, PROGRAMMES AND CAPSULES IN DIGITAL SHOWROOMS.
SMART TOOLS, ONLINE FAIRS, VIDEO CHATS AND INTEGRATED ORDERING.
FAST GOODS FOR ALL TRENDS.
Quintet 24 – your digital marketplace
Current users per week:
BRAND EXPERIENCE ON A NEW LEVEL
What is Quintet24?
Quintet24 connects retailers and manufacturers on one platform.
An intelligent sourcing platform:
Manufacturers can present their brands with online fashion shows, workbooks and use interactive tools for video conferencing and appointment management.
Retailers can access these offers and generate orders.
Present your brand with individual brand rooms.
Tell your brand's story with shows, look books and catalogues.
Make appointments, present collections, hold conferences, and much more.
Support your pre- and re-orders with a variety of digital tools.
Turn trends into sales with flash programs.
Utilise flexible planning and integrated forecasting.
Accessible 24/7 worldwide.
DIGITAL TRADE FAIRS FOR Brands
How do I participate as a brand?
Contact us:
Send us a message via the contact form below or give us a call:
0049 (0) 8561 96160
Enjoy the benefits:
Support your sales force and connect with your retailers. Intelligent ordering all year round!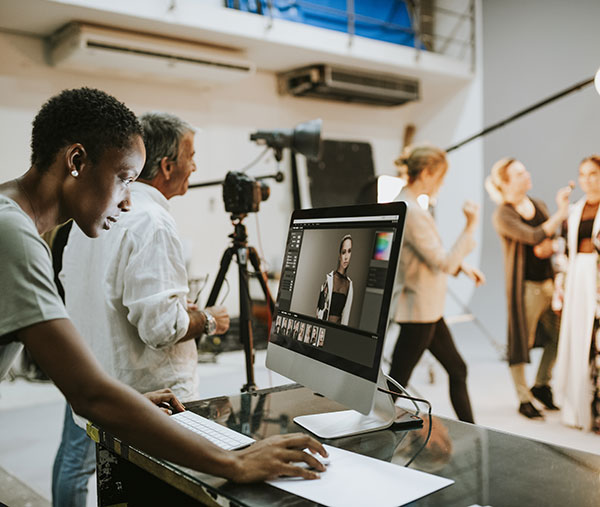 GREATER RANGE
Optimal accessibility & brand experience on a completely new level
Bring your brand to life on a whole new level: Managing contacts, scheduling appointments for video chats and visits to the showroom or trade fairs. Media services and links to all your web-based offerings ensure permanent availability. You can exhibit your new programmes and trends in empathetic style books and video clips, 24/7 wordwide. This way, you will no longer miss out on a customer.
Trends presented in style
Capsules, drops and actions in fresh, stylish workbooks
If you use our order service, you can replace an elaborate B2B online shop with the portal.
Tell your story with the help of interactive workbooks.
Inspire buyers with your marketplace!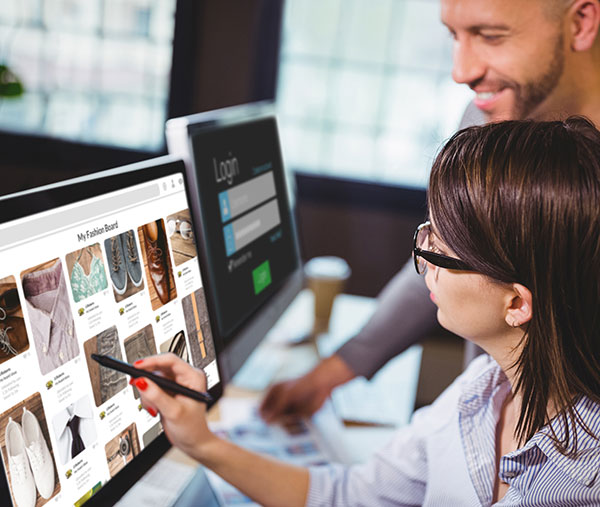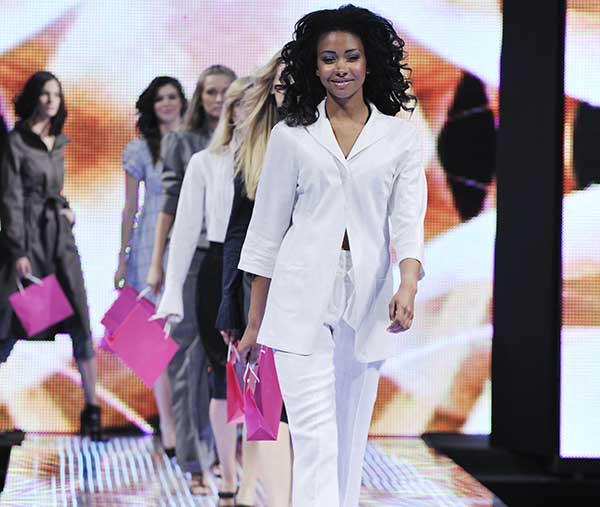 GREATER MARKET REACH
On the Quintet24 portal, all brands and buyers meet on a digital trade fair.
As soon as a buyer visits your brand, they are at your virtual trade fair stand – exclusively for your brand only. A protected environment in which product piracy has no chance. There is no place for cross-supplier ordering with us. And: your trade fair stand is accessible 365 days a year, can be kept permanently up-to-date and saves resources.
ADDED VALUE FOR ALL PARTICIPANTS
Traders, retailers & manufacturers use portal-based communication
Plan your purchases better and enhance your customer's experience by offering them new inspiration on a weekly basis.
Our digital showrooms with integrated marketing tools make it possible.
That is one of the highlights of Quintet24!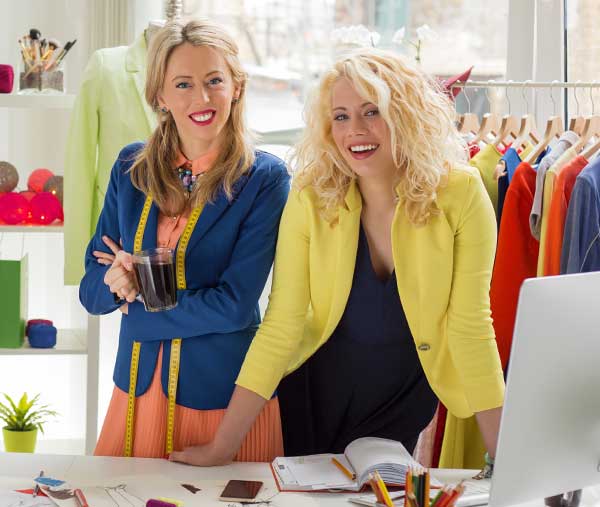 Business Relationship Management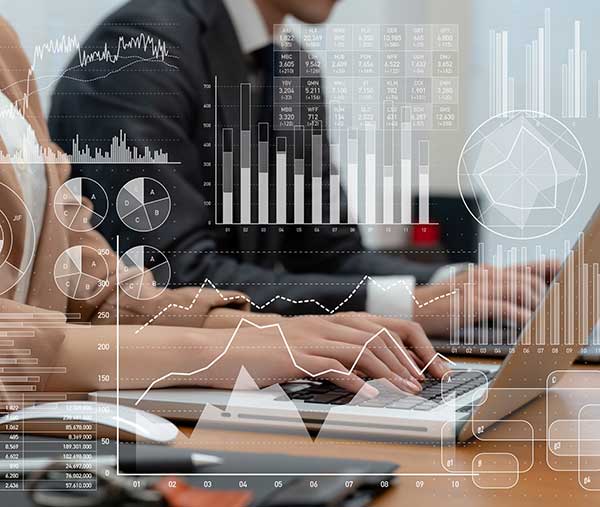 SMART PORTAL TECHNOLOGY
Your participation in the portal replaces many sales functions that you needed to manage separately in the past.
Quintet24 – is your advertising platform.
Quintet24 – is your order platform.
Quintet24 – is your digital showroom.
And: Quintet24 digitally supports all trade fairs attended by your company.
All this without servers, complex interfaces, projects and licences.
BUNDLED COMPETENCE
Strong partners for your success
To facilitate participation, we build on smart partnerships:
You can obtain interfaces via Pranke and ECC.
Expand digital signage with 4Dmagic
Create collections virtually with Assyst.
Create your own 3D photo shoots with Meyle+Müller.
An agile partner network that thinks ahead and designs solutions with you. Our goal: optimised processes for your success.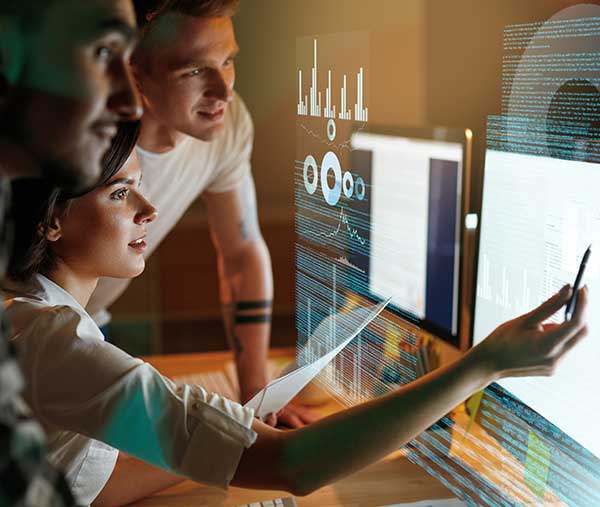 PERSONAL SERVICE FOR YOUR SUCCESS
New collections around the clock
Quintet24 helps you to be ready for the fast changing market demands. We understand your business.
MobiMedia has therefore developed a smart and flexible
platform for your digital showrooms,
combining sales management, field sales and
B2B eCommerce.
Look forward to an integrated solution. Of course, always with the latest figures – worldwide, secure, 24/7.
This makes selling fun!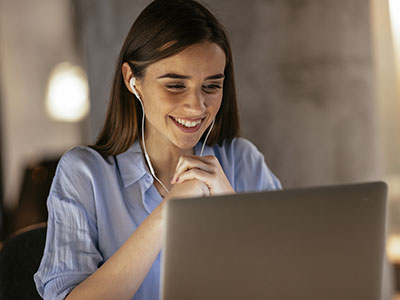 Start straight away
We design your brand rooms via video chat within half an hour. After just one hour of training, you can independently create your daily new offers and product topics. Enjoy user-friendly interfaces and personal MobiMedia service!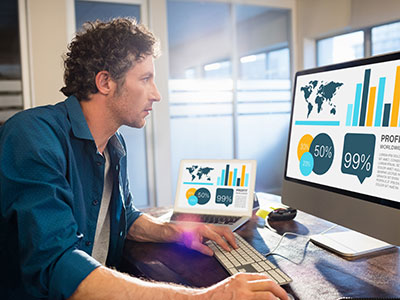 Fixed costs
We do not require a long project timelines and we offer flexible rates. Standardised interfaces help with the integrated order. All without any risk for you.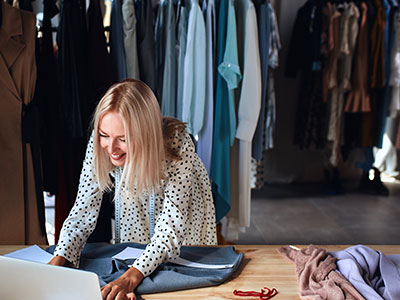 Quick advertising
Are you creating new advertisements on your own every day? No problem when you use our workbooks. Your customers browse through your offer and can simply drag products into their shopping cart to place the order. It couldn't be simpler.
When the goods are delivered, the individual workbook is available to the retailer as a sales aid for the sales staff. The images from the book can also be loaded for digital retail products.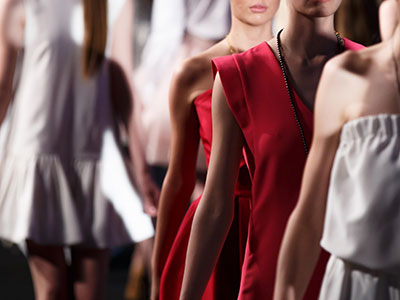 Permanent offer
Finally, you are free from seasonal restrictions. For new ideas, get buyers into your digital showroom every day. Publish your highlights permanently. Orders arrive at short notice and without additional time delays or distribution costs.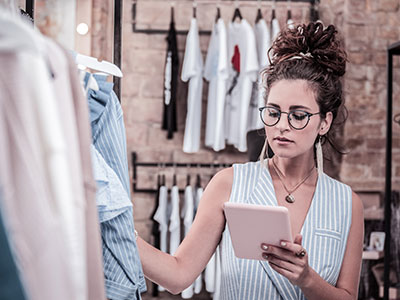 Individual customer approach
You decide on the scope of the provided information and the communication channels. Who gets which information? Design individual workbooks for different customer groups. Trend books for potential new customers and look books for the whole market – fast, and easy to filter and edit.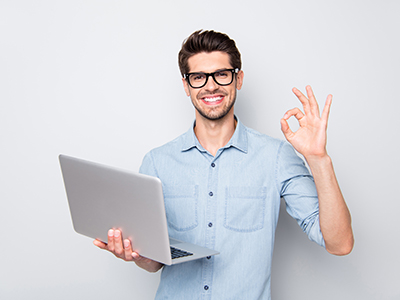 Solid partnership
The industry platform Quintet24 has been developed by MobiMedia. MobiMedia is a well establisched company that knows the market in detail. We develop digital innovations and optimise processes with expertise, commitment and passion. You will receive personal and individual service from our team.
Quintet24 –
Onboarding
Do you want to integrate your data? No problem – we'll sort it out for you – simply and sustainably. Just as you'd already experienced it from MobiMedia's team. This is why industry leaders trust in our solutions for decades already. Your customers can look forward to an attractive and easy-to-use digital showroom.
Your customer will be informed about the service via e-mail and will get access to your offer after a one-time registration in the portal.
DIGITAL SHOWROOMS INDIVIDUALLY IMPLEMENTED
The ideal environment for your sales pitch
Look forward to intelligent storytelling with MobiMedia. Cross- and upselling based on data analysis, always combined with authentic emotion. Because it's not just about sales figures alone: the industry thrives on inspiration and enthusiasm.
A solution that links the digital and physical worlds.
We design your showroom individually for each brand. For international use, several languages can be set up and local data sources can be connected. Different hardware formats also allow an individual setup for each company: tablet, touch table or multi-segment powerwalls consisting of several high-resolution displays can be flexibly combined.
Customers worldwide rely on MobiMedia's consistently innovative solutions. With flexible pricing models, we can support your market presence.
Basic Package
Start
Use the reach of Quintet24! Present your brand in your own brand room within the portal – visible to thousands of retailers. You will also be able to link it to your current order system and social media accounts. And the very best part is: the set-up is free of charge! And the second-best thing about it: you don't have to invest more than half an hour.
Order Function
Unlimited
The Unlimited package gives you access to all tools, which included in the Start and Pro version.
On top of that, you can create pre- and re-order workbooks, which allow your customers to conveniently order your products. It's as simple as using drag and drop. Enter the new hybrid world of ordering!
1% of the order volume on an EK basis
or monthly flat €2400 
Standard onboarding €5000*
*The onboarding costs are to be paid once. If you deviate from the standard onboarding, the costs may differ depending on the approach. Please just talk to us about it.
Want a live demo or to get started right away?
Simply send us a message and we'll get in touch with all the details!
Don't feel like typing?
Give us a call!
0049 8561 96160
Address
Dr.-Bachl-Straße 2
84347 Pfarrkirchen
Germany