COLLABORATIVE PLANNING 24/7 WORLDWIDE
Individual cockpits
The new planning cockpits by Quintet24 offer
you intelligent analysis and conversions
at the touch of a button. Transparent, clearly visualised.
You always know exactly where you stand.
What your customers want and which products are the current trends.
How planning should be.
Modern supply chains are becoming more and more complex and their planning therefore more and more complicated. Optimise your retail planning with intelligent planning tools!
Take advantage of changes and recognise your opportunities: reduce stock by up to 30%, have up to 50% less out-of-stock and an availability of ≥99% !
A great way to impress customers in the long run!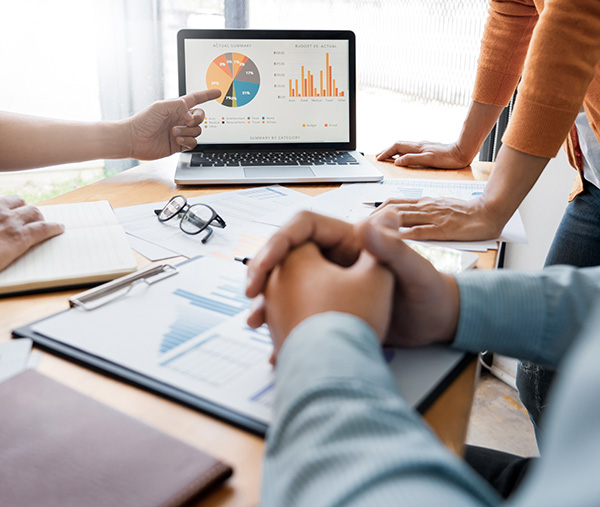 ACCURATE & EFFICIENT
With intelligent retail optimisation, you're always one step ahead
MobiMedia's aim was to perfect the product range through accurate and efficient use of data.
Today the software developed with industry partners is helping companies worldwide to reinforce their competitive advantage in the age of dynamic trading, where change is the only constant.
Our mission is to help retailers and manufacturers quickly and easily adapt to every possible future.
CONTINUOUS & HIGH-POWER
Retail data at retail speed
Process large amounts of data with computing power that meets the high demands of retail.
Putting you in a position to make data-based decisions in practice. Our in-memory database minimises unnecessary data shuffling and speeds up calculations with continuous data processing and high-performance analytics.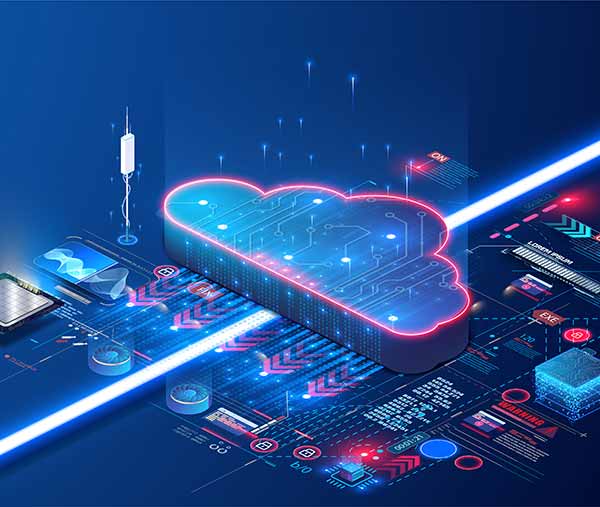 High-performance analytics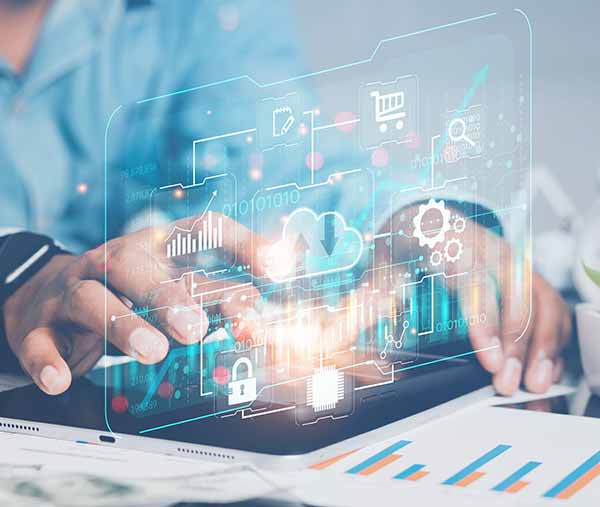 ADAPTIVE & RESILIENT
Configuration instead of programming
MobiMedia allows users to have continuous and flexible innovation without great effort, guaranteeing resilience in a constantly changing world.
Your configurations remain in place for all updates and upgrades. So you get all the benefits of our comprehensive solution without any disruption.
It's quick and easy to implement your changes and remain resilient to constantly changing economic challenges.
Q24 Planning – What can you look forward to?
2.15 min
If as a retailer or manufacturer you automate your routine calculations, you give your planners more time for value-adding challenges. When these planners work with a software that quickly and proactively implements innovations, your business remains adaptable and resilient – no matter how quickly the world changes. With the Quintet24 planning solution by MobiMedia, users optimise their trading processes for every possible future – not only the one they've planned for.
Our platform offers you an entire toolbox of commercial mathematics for autonomous decision-making: from swarm intelligence to machine learning.
INTELLIGENT PLANNING EASY TO USE
How do i get my planning cockpit?
Get in touch:
Send us a message via the contact form below or give us a call:
0049 (0) 8561 96160
Live demo:
Make an appointment for your very own live demo. We are happy to answer any questions and help you find the right account.
Enjoy the benefits:
Support your employees and enjoy intelligent analytics for maximum success!
Want a live demo or to get started right away?
Simply send us a message and
we'll get in touch with the details!
Don't feel like typing? Give us a call!
0049 8561 96160
Address
Dr.-Bachl-Straße 2
84347 Pfarrkirchen
Germany