QUINTET24 – YOUR DIGITAL TRADE FAIR:
DIGITAL SHOWROOMS WITH MONTHLY THEMES AND THE SERVICES OF VARIOUS PARTNERS FOR YOUR SUCCESSFUL BUSINESS.
ONLINE SHOWS, VIDEO CHATS AND INTEGRATED ORDER –
PLANNING TOOLS AND APPOINTMENT BOOKING – EVERYTHING AT A GLANCE.
FAST GOODS FOR ALL TRENDS.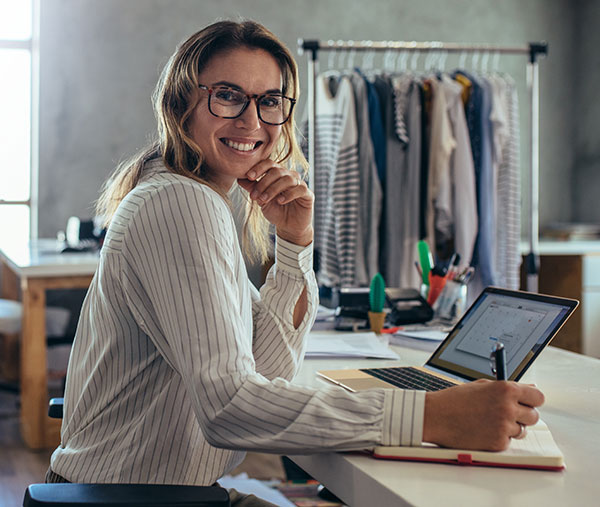 TRENDS LEAD TO FASTER TURNOVER
Optimal order preparation
The news page provides you with the latest information on trends in fashion, sports and shoes.
A trade fair for 365 days a year.
Browse new programmes and discover trends in empathetic style books and video clips.
This gives you an overview of the new market offer before you place your order and allows you to better control your limits even before you place your order.
ALL DATA AT A CLICK
Direct line to the supplier
In the respective brand rooms you will get all the answers to your questions about your individual suppliers:
Current offers and show dates, media files for your deliveries, and the contact details of your contact persons.
And of course you can make an appointment here for a personal video show or an order discussion.
Around the clock. Safe and user-friendly.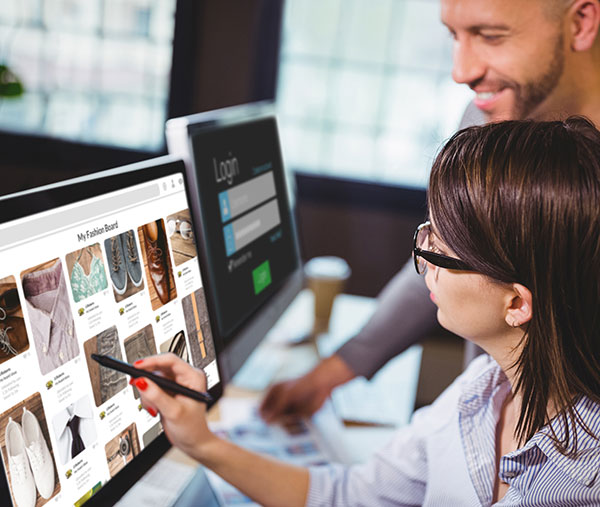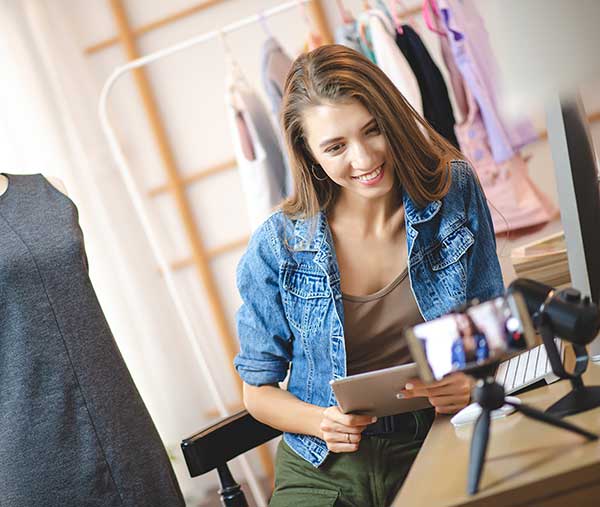 GREATER RANGE
On the Quintet24 portal, all brands and buyers meet in a comparable way to a trade fair.
You want to continue to grab samples and work with outfits?
When you visit showrooms and trade fairs, it's business as usual.
But you can now also make your order decision online from the comfort of your own home.
ADDED VALUE FOR ALL PARTICIPANTS
Intelligent data analysis & more turnover
If you wish, our partner hachmeister+partner can offer you further functions for order entry and for analysing your purchasing. This way you can plan your order better and your customer experiences new impulses week after week.
MobiMedia's digital showrooms with their integrated tools make it possible: fewer markdowns, more expertise and delighted customers in the trade.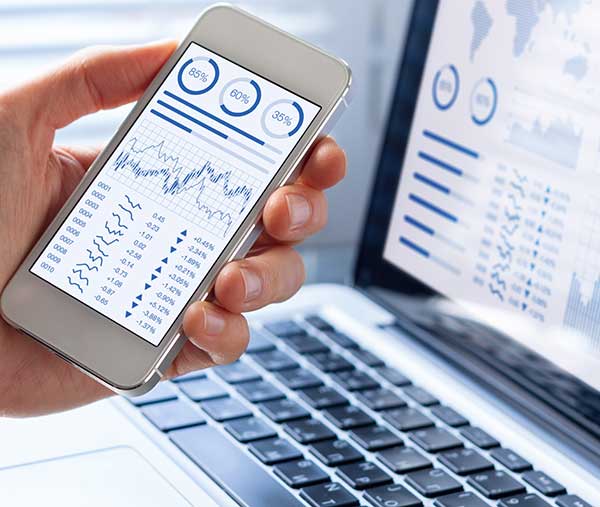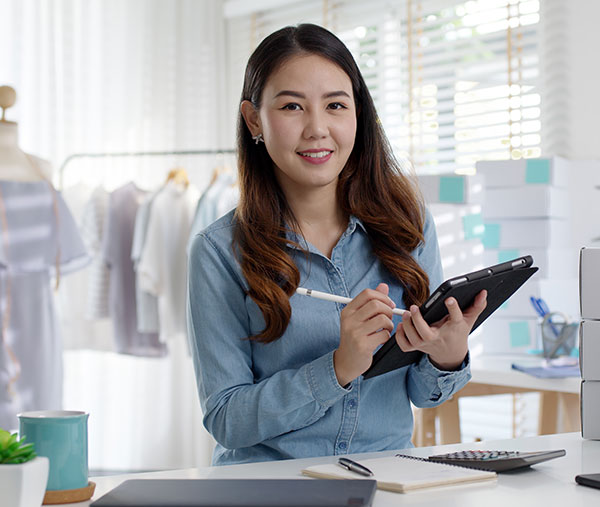 SMART PORTAL TECHNOLOGY
Many sales functions
Your participation in the portal replaces many sales functions that you previously had to take great effort to design.
Quintet24 – is your advertising platform.
Quintet24 – is your order platform.
Quintet24 – is your digital showroom.
All media in Quintet24 can be used to match your deliveries for presentation on your surfaces.
Simple, structured and clear.
SMART ADDED VALUE
Modular design & custom-fit solutions
All basic functions are free of charge for you.
Additional analysis tools and modules for order optimisation are available at favourable conditions.
Start with your personal module!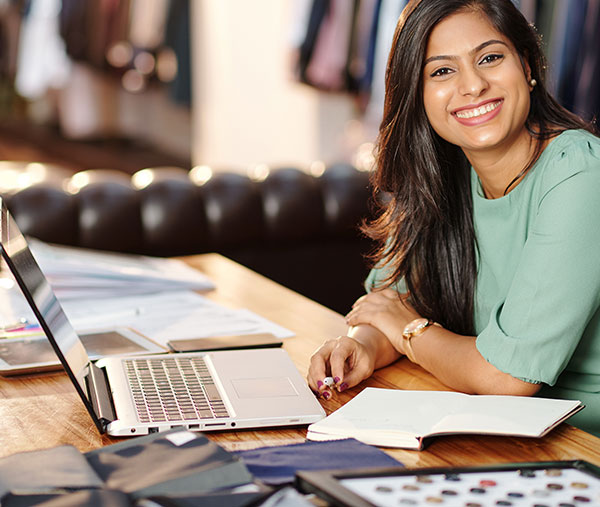 PERSONAL SERVICE FOR YOUR SUCCESS
New collections around the clock
Quintet24 helps you to be ready for the rapid demands
of the market. We understand your business.
MobiMedia has therefore developed a smart and flexible
platform for your digital showrooms,
combining sales management, field sales and
B2B eCommerce.
Look forward to an integrated solution. Of course, always with the latest figures – worldwide, secure, around the clock.
This makes selling fun!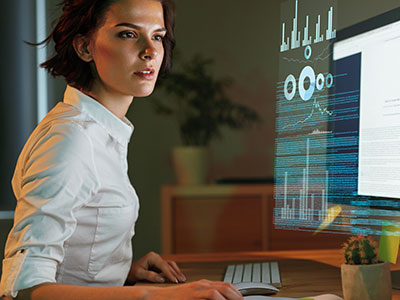 One portal for everything
Through just one access point you get a variety of suppliers – with the same operation, clarity and quick solutions. Enjoy user-friendly interfaces and personal MobiMedia service!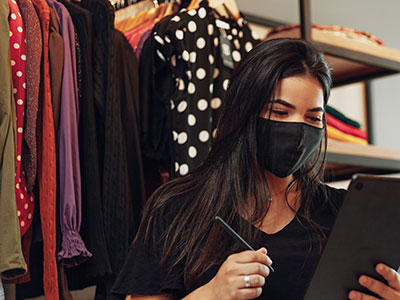 Integrated Merchandise Management
You can link your purchase to all media in your merchandise management system.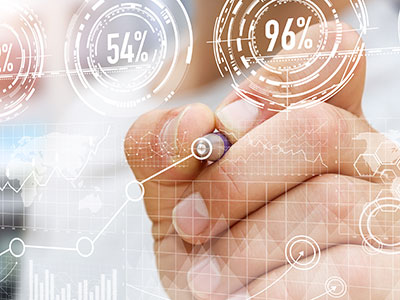 Market overview
Anyone who shops needs an overview of the possible range, trends and possible top sellers. On Quintet24.com you get an insight into trends and forecasts for the new season even before you actually place your order.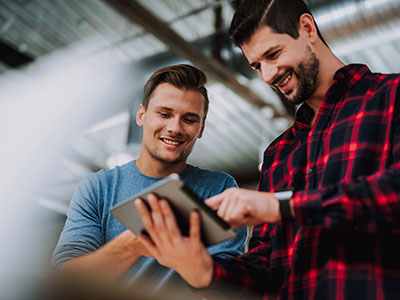 B2B – your hot line to the supplier
You have many questions for your suppliers. In the portal you will find the competent contact persons for your questions. Just click – and you can get in touch directly or make an appointment. You can also easily and conveniently manage questions about subsequent deliveries, invoices and complaints here.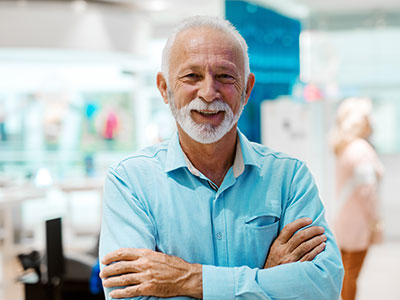 User-friendly interface
Different communication channels simply with a click: one platform, one access.
Secure, mobile, worldwide.
Quintet24 becomes your daily companion.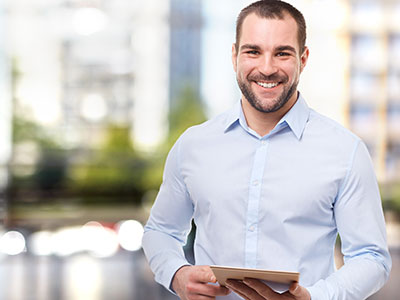 Solid partnership and personal service
The industry platform Quintet24 has been developed by MobiMedia. Behind this is a solid company that knows the market in detail. We manage about 73% of the fashion, sports and footwear product range. You can have a look at our references here. Personal service is a matter of course for our team – including for your individual planning systems.
Quintet24 –
Your digital trade fair
As an authorised trader, you can look forward to an attractive and easy-to-use digital showroom and a smart digital trade fair: innovations and news, conditions, current trends and figures. The digital trade fair Quintet24 offers informative catalogues, films of shows, lots of detailed information on the respective articles and, of course, a hotline for ordering!
Do you want to turn trends into sales quickly? Constantly setting new high-turnover records at the POS? The digital trade fair Quintet24 ensures desirability and margin.
Digital Showrooms & digital trade fair
Quintet24 – Your digital trade fair for current merchandise!
Look forward to intelligent storytelling with MobiMedia. Cross- and upselling based on data analysis, always combined with authentic emotion. Because it's not just about sales figures alone: the industry thrives on inspiration and enthusiasm.
Quintet24 is not only a digital trade fair – but also an integrated platform. Marketing support and sales aids – precisely tailored and individual to each order – meaning you have your omnichannel tools and your online advertising under control – intelligent, up-to-date and clear.
Participation in the Quintet24 digital trade fare is free of charge for traders. You receive an invitation from your suppliers, then register once and off you go! Are you missing a supplier on the portal? No problem either: send a short email to our support team or to the supplier's customer service. Here, too, you can trust in MobiMedia's personal service!
DIGITAl TRADE FAIR &
INTEGRATED PLANNING TOOLS
The Quintet24 digital trade fair not only offers informative catalogues, but also films of shows, lots of detailed information on the respective articles and, of course, a hotline for ordering.
Trend info and high-turnover forecasts, bestsellers and limit monitoring ensure your sustainable success.
.
SOLUTION FOR TRADERS
Quintet24 –
unbureaucratic help, quickly and securely
Are you a trader? As a buyer, you can use the Quintet24 digital trade fair without any costs. You will receive invitations from your suppliers and can use the portal with a one-time registration. Discover shows, search for trends, browse through offers, order programmes, look for suppliers for special products, download the appropriate marketing material when the goods are delivered – of course, always matching the delivered goods. All free of charge, of course.
Talk to your suppliers, you want to order online!
Curious? You can access your demo here!
Address
Rottpark 24
84347 Pfarrkirchen
Germany