Quintet24
Digital Showrooms &
Trade Shows without travel
MobiMedia offers you smart digital showrooms. Look forward to a fully digital trade fair, an interactive marketplace for retailer and brands.
All the latest trends and international shows: order online immediately without loss of quality, and do so digitally with enormous savings potential and fewer markdowns thanks to faster goods. Complete with calendar and video chats. Now you can launch new offers every month, without any loss of time for sales. In addition, we also offer a new brand page to replace your B2B – so you can have your new trade fair 24/7 all year round.
Quintet24 –
the platform
Quintet24 is a smart portal that connects buyers and suppliers, retailers and manufacturers.
All data is binding and can only be seen by authorised buyers. The buyer sees the latest offer programmes and wanders – just like in a physical trade fair – from showcase to showcase. He can see all the details when he enters the digital exhibition stand of the respective manufacturer.
As a digital trade fair, Quintet24 thus offers optimal transparency and the best possible security against unauthorised use.
All offers are illustrated digitally and in full with story, marketing, technique and description – also an excellent option for selected fashion shows and live-action presentations. It doesn't get any better than this, even in the showroom.
Look forward to your show on the web.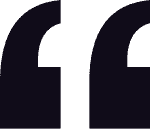 We look forward to the possibility of online ordering for the pre-order programmes. This will save us considerable costs and help us always get up-to-date programmes.
Roman Pollozek, Adventure Store Pollozek
We were also won over by the convenient interfaces and the high-quality visual support during work.
Andreas Hauser, Margarete Steiff GmbH
The commitment to digital, which we have already been consistently pursuing for some time, will be even more broadly positioned in the interest of our customers through expansion with the Quintet24 tool.
Kai Moewes, Sales Manager RICOSTA
MobiMedia – always perfect service.
Jens Petri, Betty Barclay
The buyer belongs on the sales floor, and not on the motorway!
Hannes Rambold, CEO MobiMediaGroup
We firmly believe that the digitalisation of the ordering process and the digital information and communication of our collection content will continue after the Coronavirus pandemic.
Thorsten Maier, Head of Marketing Betty Barclay Group
Quintet 24 – YOUR DIGITAL MARKETPLACE
How does it work?
Ordering with digital workbooks in the Quintet24 portal works like a showroom or a trade fair, only online. With the digital trade fair Quintet24, you always have your finger on the pulse: News, shows, supplier workbooks, trend figures – worldwide and at any time.
In addition, benefit from direct order contact and appointment management – whether for video presentation or immediate order. Order tracking, suitable advertising material for the goods ordered and smart interfaces for your own advertising.
The function of sample goods and salesperson explanations are taken on by the smart workbook. The buyer can see all the possible purchasing programmes of his suppliers in the trend overview. He has no access to external suppliers, but can apply for them. He selects a programme from pre-order or post-order and leafs through a digital catalogue from which he can immediately drag products into his order bar and enter quantities.
With the digital trade fair Quintet24 you have everything at a glance  – you can order directly online, react faster to consumer wishes, always have up-to-date goods in the shop, fewer markdowns, as well as less costs for travel, showrooms and sample goods.
And it is not only a digital trade fair, with real smart digital showrooms, but also a platform. Modular design and other German innovation leaders as partners enable secure and fast integration into your system landscape.
Planning tools, 3D visualisation, benchmarking and process optimisation ensure your sustainable success.
Solution for Retailers
Quintet24 –
digital Trade Show
fast and secure
Are you a retailer? Good news: everything is free of charge for you at Quintet24. You will be invited by the participating supplier and can then start.
Accessible 24 hours a day worldwide
Smart workbooks for fast goods
Marketing to match the goods
Discover brands and generate sustainable sales
Digital Trade Fair For Brands
Interactive workbooks with intuitive order entry.
We integrate your data in the portal with our technical service. We also train you in the creation of your workbooks – and then you're ready to go.
Place trends quickly on the market
Perfect optics with virtual catwalk
Individual workbooks as a brilliant sales aid
Easy data maintenance thanks to personal MobiMedia service
Proactive evaluations for your success
Quintet24 – How does it work?
1:30 min
Quintet24 – What do the retailers say? 
1:45min
Quintet24 – Integrated planning
30 sec. teaser
Quintet24 – InSeasonManagement
30 sec. teaser
Curious? You can access your demo here!
Address
Rottpark 24
84347 Pfarrkirchen
Deutschland