Online fair 24/7 worldwide
general changes
release 0822
Quintet24 tools offer
a trade fair for you 365 days a year.
We have recorded some improvements for your usability.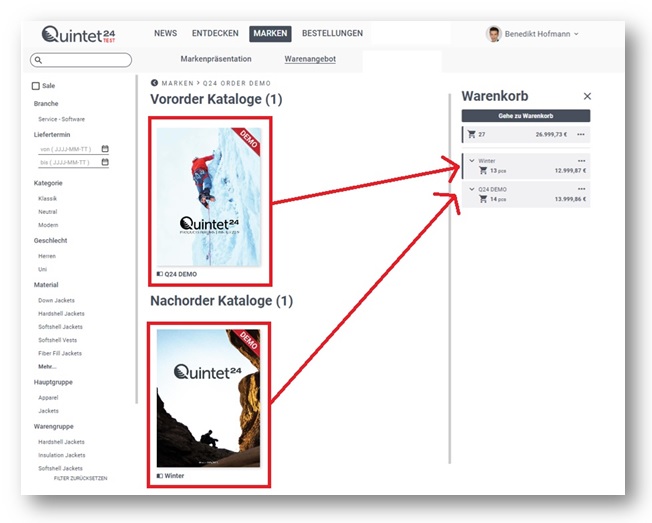 The shopping cart sidebar and the shopping cart module now always show all open shopping carts of a brand. This is very advantageous for the retailer because he now has a better overview of the open shopping carts of a brand and can therefore also better control his budgets
The shopping cart displays the totals of quantity and value across all open shopping carts at the delivery address level.
The user can set a filter to pre-order, re-order or both.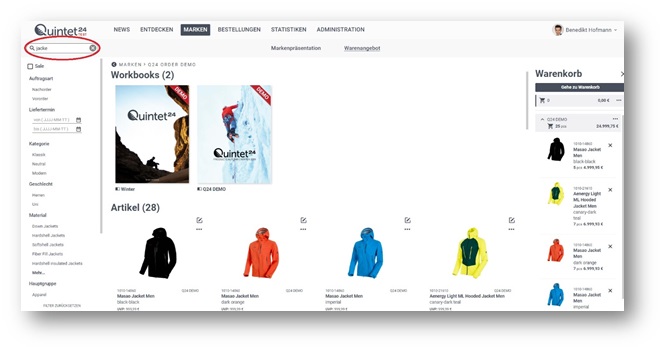 If a search is executed or a filter is set in the brand area, all assortments and workbooks are included in the search. As a result, all workbooks and also the individual articles that match the search are listed
If an article or a workbook is not allowed for the current delivery address, it is grayed out and displayed with the information that it is not available for the current delivery address. When ordering, the system automatically switches to the or an allowed delivery address.
In the Shopping Cart module, you can now enter a comment per shopping cart.
Several shopping carts can be selected and shared or exported together. The amounts are then adjusted to the selected shopping carts.
A rule check icon turns red when one or more rules are not met, e.g. order quantity exceeds stock quantity, minimum quantity or minimum workbook value for a size is not reached. Details of the rule violation are displayed when clicking on the red icon.
Using a context menu, shopping carts can be quickly and easily deleted or items can be copied or moved to a different delivery address.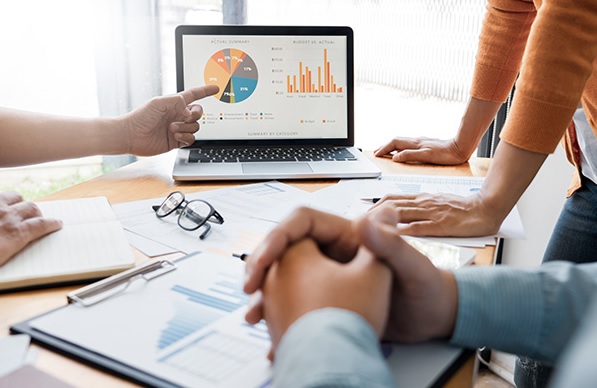 Accurate & Efficient
background exports
Exports are from now on always performed in the background. This means that the user no longer has to wait for larger exports, but can continue working immediately.
After successful export, the user will receive an e-mail with the attached file, or, if it is over 4 MB in size, a link to download it.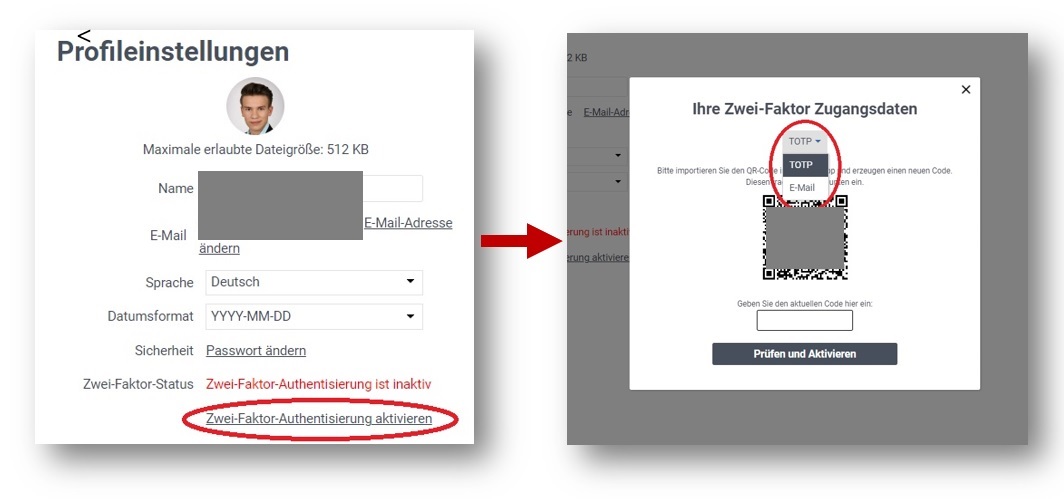 Fast & Safe
2-factor-authentication
We have made Quintet24 even safer::
From now on, the user can decide whether to use 2-factor authentication when logging in. The setting is made in the user profile.
You can choose between e-mail or OTP authentication,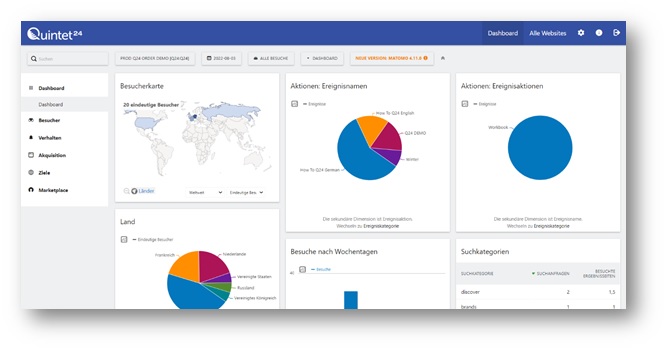 Tracking of platform usage
user behaviour
tracking possibilities
From now on,
identification numbers about the user behavior
are stored in Quintet24 and can be enabled per brand if required, provided that the user has agreed to saving the data.
You will then find your evaluations in the section
"Administration"/"User Tracking".
Assortments
When creating assortments, it is now no longer possible to create pages for the articles next to the title page, because this was confusing: the pages, the arrangements on the pages, etc. namely do not play a role when viewing the assortments for the retailer! To add items to a workbook you now only have to switch to the catalog view. The view then also corresponds to the one that the retailer sees.
The assortment view can be controlled when creating the assortment header, whether the retailer can first see the enlarged title page and below it the articles when opening an assortment, or only the articles.
Assortments can now be exported as PDF.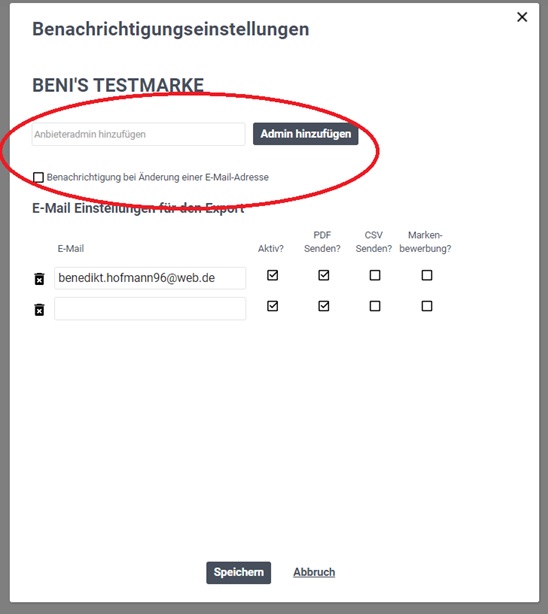 invite additional brand admins.
administration
It is now possible for a brand to invite additional brand admins.
In addition, it is now possible to invite a brand admin for additional brands.
Information by email to Admin if Q24 is not available.
Possibility to be informed by e-mail when a retailer changes his e-mail address  →  setting in Administration/Brand Management.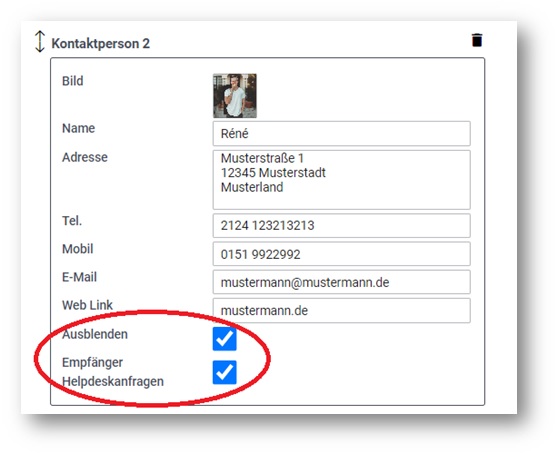 Easier editing
administration
Article descriptions can now be uploaded language-dependent.
In the Brand management/Contact you can now create contacts that are hidden. In addition, you can store one or more contacts to whom helpdesk queries regarding your brand will be sent.
The "Administration"/"CMS" module will be hidden in the future, because the administration of all settings required for the brand, can now be maintained exclusively via the brand page.
You will find a new menu item "Invoice overview" in the "Administration" section, which gives you an overview of the current payments.
Technical Improvements
Further performance improvements through indexing enhancements and extensions.
Postal code extended from 6 to 10 digits.
Improved process when changing email addresses, with notification to suppliers so they can maintain the changes on their end as well (if you have that enabled, see above!)
Other
When registering a user, entering a name is now mandatory.
Association commodity programs: Retailers are now informed by e-mail when a commodity program (associations) is approved.
Bug Fixes/Improvements
Display and layout improvements also on I-Pad and mobile devices.
PDF-Export:
– Prices of the retailer are now exported correctly
– All media are now exported
User management: locked customers are no longer displayed
Improvement of customer assignment in user management:
– Searched and selected customers remain selected even when searching again
– Reloading the customer list while scrolling works again
Display of delivery addresses in sidebar no longer disappears and no longer triggers an error message even with many delivery addresses
Improvement and refinement of article search and sorting of hits in article search
Improvement: global filter and search attributes remained active despite reset
Improvements in manual article creation: BP and SP are fixable
Associations: Commodity programs can still be edited even after sharing
Improvements and enhancements to email notifications
Improvements Brand Page:
– Removed unnecessary headings
– Improved view of uploaded images: are now displayed in full and are no longer cut off in the preview
– Condition sheet was displayed in German only.
Brand and supplier names can now only have a maximum of 30 characters.
Improvement Fast Capture:
– after deleting a shopping cart, quantities remained.
– Ordergrid appeared in wrong place
Just send us your message and
we will contact you with details!
Don't feel like typing? Give us a call: